A Fun Class For Kids: A Fun Night Out For Parents!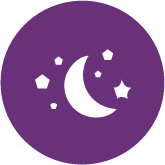 Minecraft Java Code-a-Thons in Scottsdale
CodaKid hosts fun and exciting Modding for Minecraft® Code-a-thons Friday nights from 6:30pm to 8:30pm at our teach studio in Old Town Scottsdale.
In these exciting workshops, kids learn Java™ while creating mods for the award-winning game Minecraft®. Join us for a coding jam for kids - and a fun night out for parents.

A great value and the
perfect intro to Codakid!
Old Town Scottsdale
Codakid Headquarters
4254 N Brown Ave,
Scottsdale, AZ 85251
Returning CodaKid Customers: You may book Code-a-thons through our website. Groupon Customers: Reservations must be made online. Please select dates from rows that state Coda-thon for Groupon (New Customers Only) and include your Groupon voucher number in the registration form. Important note: Groupon is for new customers only and only 3 tickets may be purchased per family or group. No exceptions. Only Groupon customers with valid Groupon vouchers will be able to register Coda-thon for Groupon (New Customers Only) dates.
90% of our code-a-thon students have no computer programming experience. Our Code-a-thon workshops have been designed for both beginners as well as more experienced students, and we do our best segment by age and experience to make sure that each workshop is at the appropriate level of rigor.
No. However we do recommend that students be able to type around 10 WPM to get maximum enjoyment from our code-a-thon classes.
Yes. If your child would like to bring his or her mod home, we ask that you bring a flashdrive with a few megs of available space. If you do not have one or forget to bring one, CodaKid sells inexpensive flash drives on site.
No. CodeKid mods can only be played on the PC or Mac version of Minecraft
While most parents drop off their kids and enjoy the sights and fantastic restaurants in Old Town, parents are most welcome to stay at our academy during the session. We do not however allow parents to remain in the classrooms during sessions at we are almost always at maximum capacity.
No. We always ensure that students never repeat the same mod. CodaKid has hundreds of hours of lesson curricula which allows us to offer new mods each week.
If you cancel 48 hours or more before a Code-a-thon we will allow rebooking. If you cancel within 48 hours of an event or simply do not show, we will count your reservation as a used code-a-thon session.
No. Groupons and Amazon Local tickets are for new customers only.
No. Groupon or Amazon Local tickets are restricted to 3 per family or group. If you would like to schedule a private class or party, please contact us at 480-405-2734 for pricing.
You can buy Code-a-thons at regular price from our website. Alternatively if you would like your child to develop his or her computer programming skills, you might try one of our after-school or weekend classes.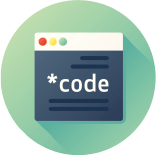 No Coding
Experience 
Necessary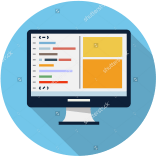 Online Access to
Awesome 
Teachers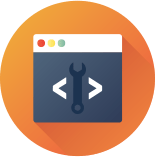 Pro-Grade
Programming 
Tools
CodaKid students learn real programming languages and build real software using the same tools that the pros use.
CodaKid teaches coding the way kids like to be taught with youthful teachers and YouTuber style
KEEP YOUR PROJECTS
FOREVER
With CodaKid courses you get to keep the software, tools, and projects forever.






My sons love learning Java coding with CodaKid. The video lessons are high quality and very engaging.
Andrea

We had an absolutely amazing experience. My children 9, 7, and 6 LOVED it.
Nicole

From my 8-1/2 year old: "Too good. Too fun. Five stars!!!"
Michell