---
Top 5 Free Kids Coding Websites of All Time
Teaching kids to code can be a difficult job for parents and educators, especially if they don't know how to code themselves. There are various options out there and it is wise to explore a bit before making a decision on the best coding language to start with and the suitable curriculum for your child.
It's very important to hook kids' interest from the very beginning. Otherwise, they might get the wrong impression about coding and perceive it as boring.
Luckily for non-techy parents, there are many free kids coding websites that specialize in teaching kids the ABCs of computer programming. After a week or two of working through these programs, your kids can be taught how to build functioning apps, games, and websites and have a lot of fun in the process.
With today's resources, basic computer programming is now fairly easy to master. Even five-year-olds can pick up the fundamentals of code through visual block interfaces.

Programming is nothing more than telling your computer what to do in a language that the machine understands. Most children understand that and that's why it's so easy for them to pick up the skill and start writing functional code in no time.
All you have to do is guide your kids in the right direction. If money's an issue, you don't have to sweat it. There are many decent online resources that give away basic programming knowledge for free.
In this article Top 5 Free Kids Coding Websites of All Time, we list some of the very best free resources for teaching youngsters to code.
As a special bonus, we are also including a free CodaKid Roblox coding tutorial that will teach your child Lua programming while creating an amazing custom game for Roblox Studio.
Without further ado, here we go:
1. Scratch (Recommended for Ages 6 to 12)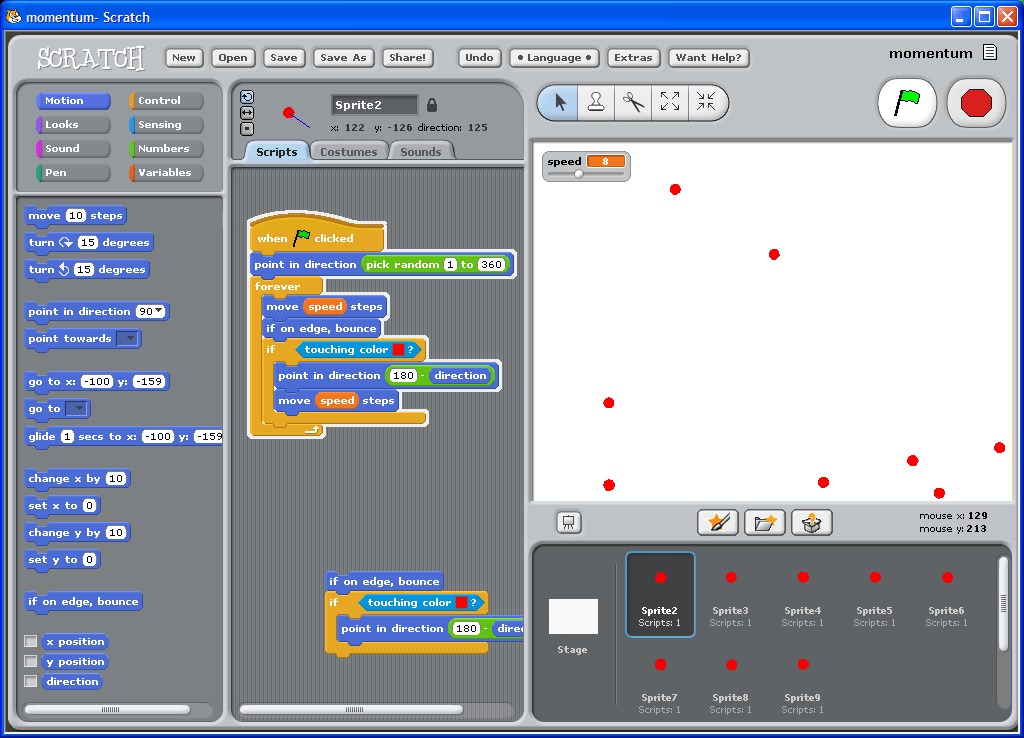 If you've been reading our blog, you already know about Scratch. It is a free educational programming website, primarily used by kids. With its easy-to-handle visual block interface, Scratch eliminates the issue of typing actual code. For beginners, this is a huge advantage. With the help of the visual blocks, kids can easily conquer the basics of game development, graphic design, and animation. Kids have the freedom to express themselves and transform their ideas into working code sequences in no time.
Apart from being a simple and great solution for newbies to pick up the fundamentals of coding, the thing that really makes Scratch so great for up-and-coming coders is its community. Kids learn to code in Scratch by building projects and sharing them with other players online.
Scratch has a huge and extremely active community, with over 15 million registered users. Anyone can join in and participate, as long as they play by the rules and communicate in a friendly and respectful manner with other community members.
For those who are just starting, Scratch has a rich Wiki segment and an active forum on the site that contains a lot of information about the programing language itself, the website, and history of Scratch. These make great and powerful sources of information for scripts and tutorials. They are mainly edited and maintained by the users, a.k.a. "Scratchers", who frequently update it with useful content.

Another great thing about the Scratch platform is the fact that it makes it mandatory for users to store their creations and code sequences on the Scratch server. This makes it easy for beginners to see how advanced users play with Scratch and what they need to do to get to their level.
What we especially love about Scratch is that the platform has a brilliant way of allowing kids to be creative while learning important coding concepts. Kids make creative decisions about nearly aspect of the games that they create on the Scratch platform, including choice of backgrounds, user player appearance, speed, controls, sound, and more!
2.Code.org (Recommended for Ages 4 to 15)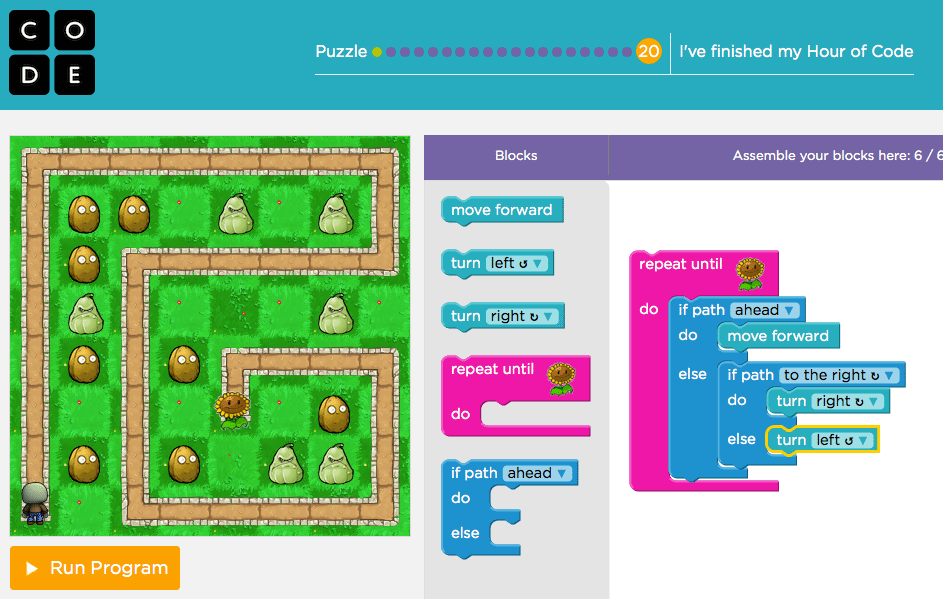 Code.org is now one of the most popular sites that offers free coding for kids. Known for its comprehensive search engine through which you can find relevant local courses across the globe, there are also online tutorials available, wich last  between 15 hours and 20 hours on average. These are suitable for children of all ages and include game-like interactive lessons and even exclusive videos brought to you by Bill Gates and Mark Zuckerberg.
In my personal opinion, Code.org is a great resource for newbies. Apart from making it easy for kids to get a grip on the basics, this site also has a lot of content that's perfectly suited for students who are interested in acquiring more advanced computer science and programming skills.
With materials available in dozens of different languages, the main goal of this website is to simplify the process of learning how to code and make it accessible for anyone to master computer science from the comfort of their home. Code.org wants to bring computer programming into daily life of kids from every corner of the world.
Apart from offering full-length courses for students of all grades and ages, Code.org also has an interesting "Hour of Code" section on the site which is specifically designed for users who don't really have a lot of free time to allocate to learning how to code. There are more than 200 one-hour tutorials in this section, available in over 45 languages, and every single one of them is a crash-course designed to help students master or improve their coding skills.

From app development, to game creation and web design – Code.org covers it all. The site has courses that feature characters from popular coding games like Star Wars and Minecraft. This motivates students to pay more attention to the lessons. The site even has resources dedicated to helping youngsters learn how to programme using robots (e.g. LEGO Mindstorm).
The thing I really like about Code.org is that it has both tech and non-tech content for learning the fundamentals of programming. The courses on the site are arranged by grades, so that students don't end up choosing tutorials that are either too hard or too easy for them. Every achieved milestone is rewarded with a certificate, which is quite neat because it provides encouragement. Also, they can show those certificates to their parents and get additional support and praise for their achievements.
Code.org is a solid site for teaching youngsters to code. If your kid is interested in learning coding, Code.org has a great series of courses that teach 6-year-olds the basics of computer science. Each course is made up of a number of puzzles, videos, and activities. At the end of each course, your kid will be able to build games and interactive stories.

3. CodeCombat (Recommended for Ages 10+)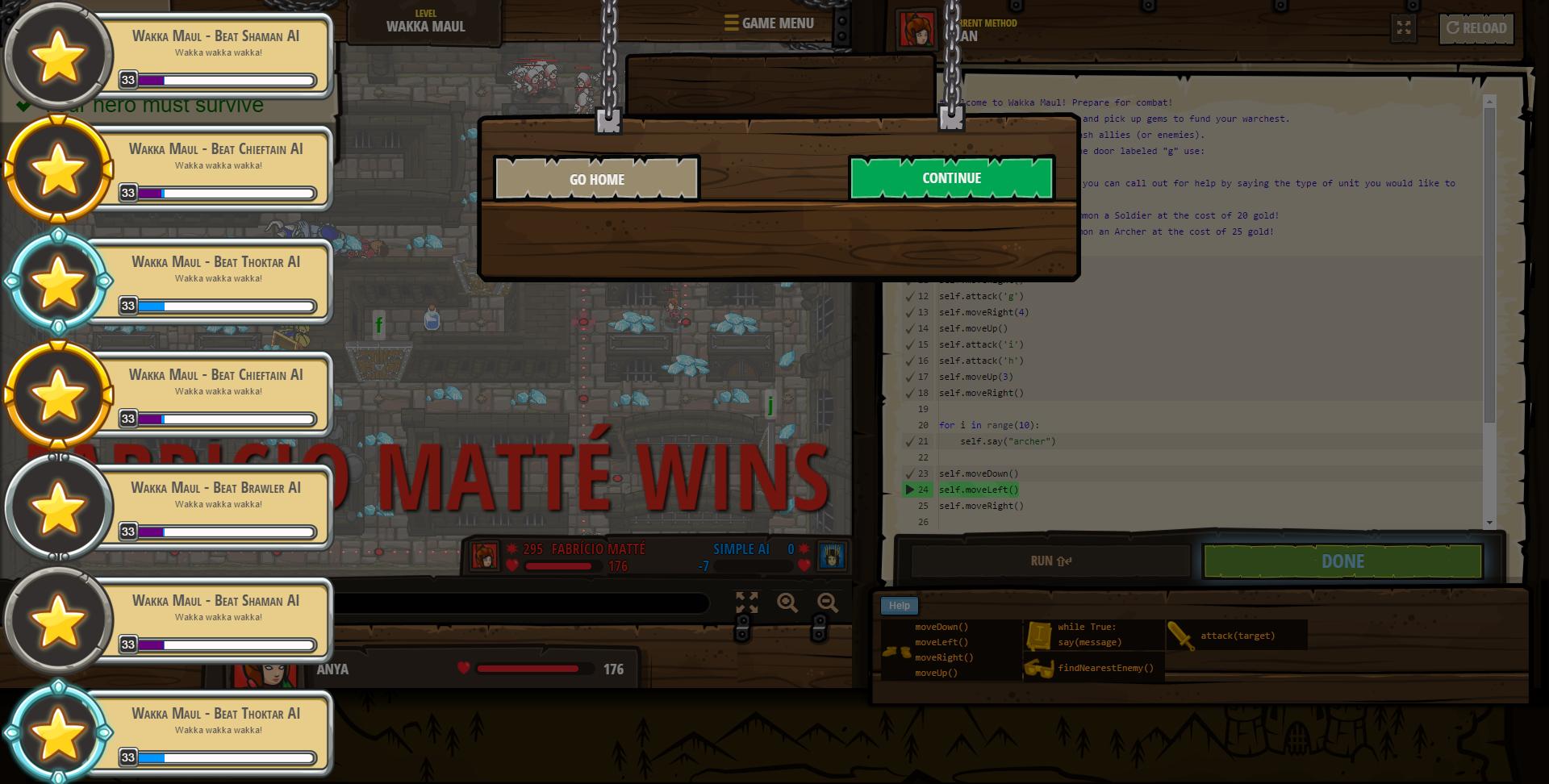 CodeCombat provides kids with an immersive combination of RPG gameplay and text-based coding drills. The free version provides a fun intro to computer science covering basic sytax, arguments, strings and more.
CodeCombat is used in many schools, and allows teachers without coding experience to teach text-based coding.
Similar to the approach used by Code.org and Swift Playgrounds, most CodeCombat missions involve giving your character the proper commands to guide the user's character through a variety of puzzles, mazes, and other challenges.
CodeCombat has a paid version that unlocks game development, web development, and more advanced computer science modules. The website uses a proprietary text editor that allows students to learn the foundations of languages such as Python, JavaScript, and HTML/CSS.
What I like most about CodeCombat are the beautiful RPG maps, styled art assets, and immersive sound effects.
What I inherently don't like about closed platform courses like these are that students are forced down very rigid paths, hampering their creativity.
Still there is much to like about CodeCombat, and the community of developers who have contributed to the platform have made something very special.
4. Codecademy (Recommended for Ages 14+)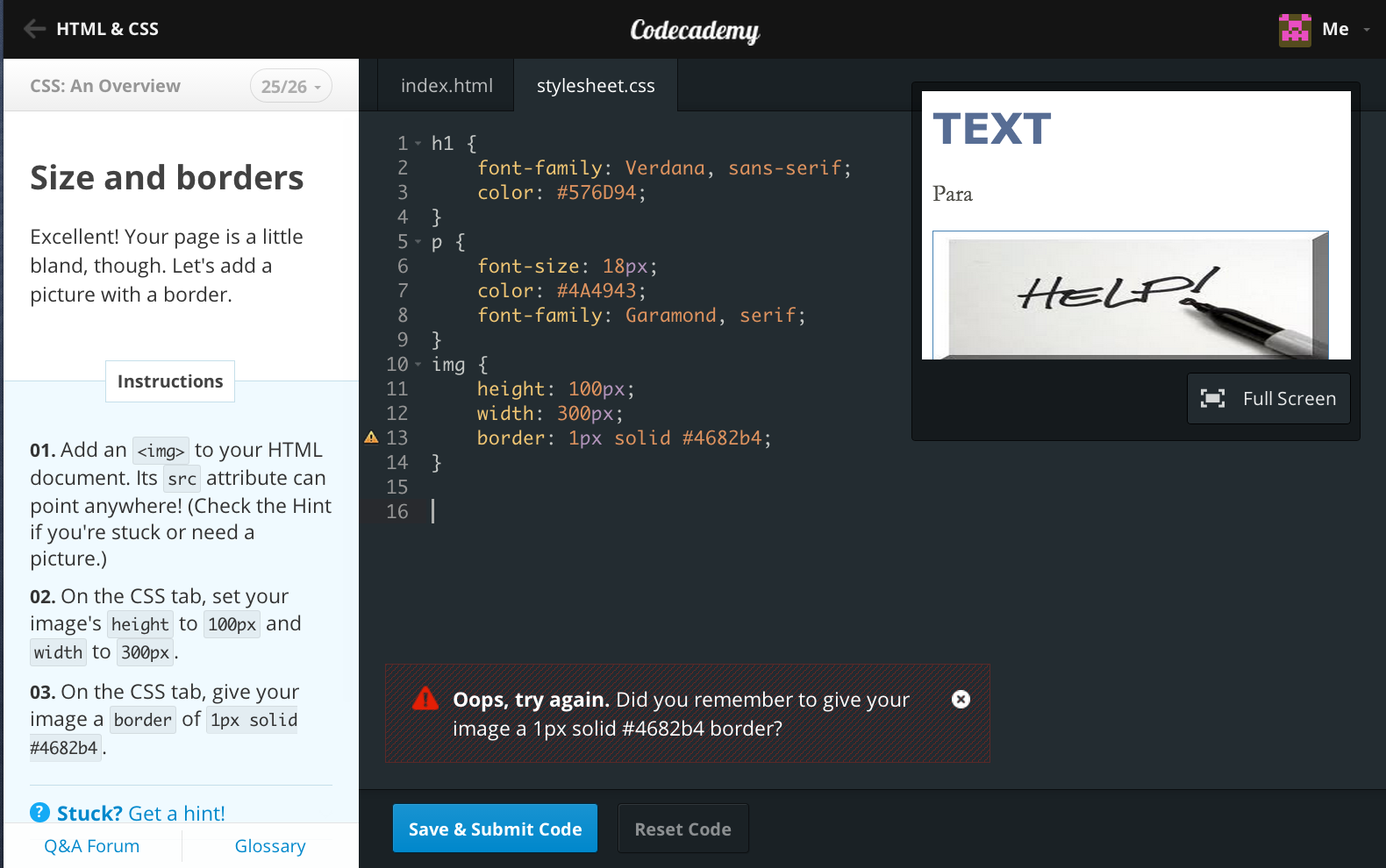 Another great place where young, aspiring programmers can pick up the basics of coding. Apart from providing students with valuable text-based courses on web development and programming in different coding languages, Codecademy (paid version) also offers hands-on experience. Through interactive projects and quizzes, kids learn how to apply their newly-acquired knowledge.
This website offers separate courses on a number of topics. You can start anywhere you like and work your way up or down the list. For example, you can start with learning the basics of web development in HTML & CSS, and then, once your skills progress, work your way up to JavaScript, SQL, and other more complex coding languages.
Access to Codeacademy's courses is free, but as I've already mentioned above – the free ride has its limits. If you want to get more than just the basics, you need to upgrade to the paid version. The paid PRO track adds a personalized learning plan where users can put their knowledge to the test through interactive projects and quizzes.

If you're going for the free access, your kid won't learn more than the fundamentals of coding. Codeacademy's free courses teach basics of many programming languages, without any real instruction on how to apply that newly-acquired knowledge in real life. Codeacademy doesn't teach students how to think like programmers, which is a huge letdown. We at CodaKid believe that teaching kids problem-solving skills, logic, and patience is of equal importance as teaching them to write code. If your kids fail to develop the right mindset, they'll never become proficient in coding.
Codeacademy teaches the syntax of programming, but it doesn't teach kids how to apply it. Once your kids learn something new and complete a challenge – they'll never really revisit the topic or get another challenge where that particular knowledge can be applied to solve a problem.
For kids who are just learning the basics of coding, Codeacademy has a lot of helpful features on the site. It has a great forum community, huge programming language glossary, and an active blog. It can be a great start, but you need to provide your kids will additional content if you want them to become top coders.
5. Khan Academy (Recommended for Ages 14+)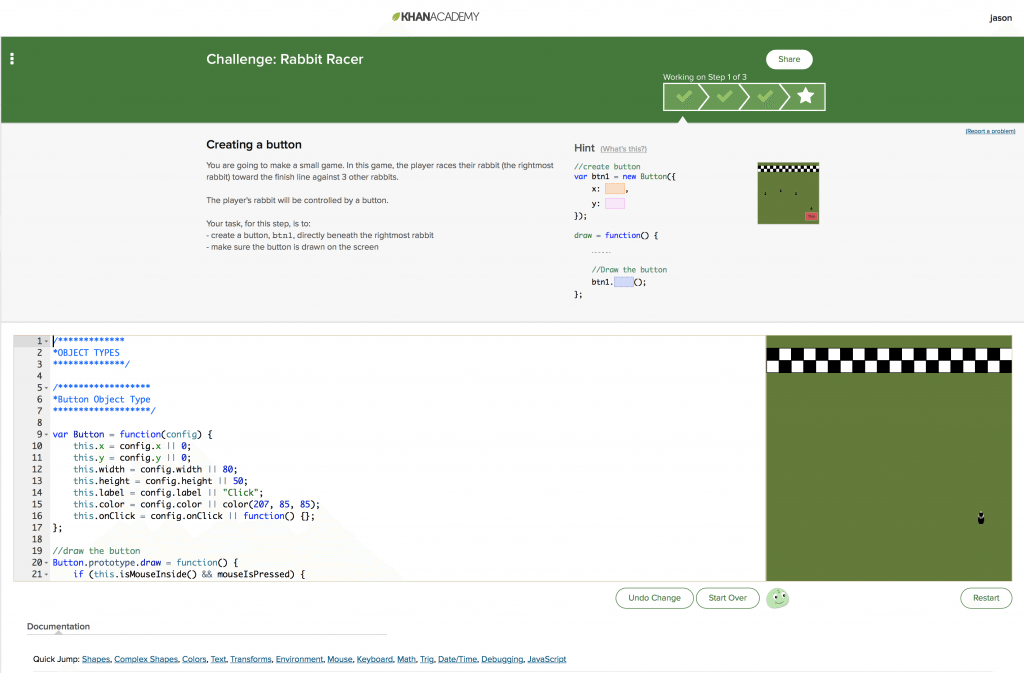 Khan Academy is an extremely popular education website and app that allows users to learn almost anything for free. It has a giant library of more than 3000 educational videos that cover topics from math, biology, chemistry, physics, finance and history, to computer science and engineering.
The website promotes hands-on knowledge on JavaScript, HTML/CSS and SQL with a great number of lessons and exercises. The videos are usually short and to the point. They are generally helpful and full of practical tips that will get students from point A to point B.
The content itself is presented in a nonchalant, yet engaging manner, so that students don't get bored while watching the videos. Students can download videos or specific lists and watch them at their own pace. Videos also include subtitles which users can adjust to their liking.
To use Khan Academy, you don't even need an account. The Academy is available to everyone in the world with a decent Internet connection.
The only downsides:
video markup tends to be a little awkward at times

some catalogs have gaps

the mobile app is limited to just playing videos
But all in all – Khan Academy has a lot of things to offer. With its ever-growing repository of free video tutorials and exercises, users can improve their existing knowledge of specific topics and explore new categories of interest.
If you're trying to teach your older kids the bare essentials of coding, Khan Academy is probably one of the best resources for that!
Once they log in, kids can easily choose courses that best suit their preferences and track their progress on their own dashboards. Students can rate videos, leave comments, and communicate with other people who are attending the same course.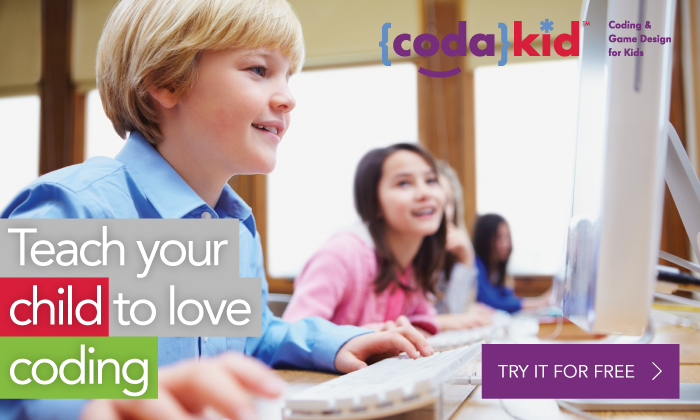 Free Kids Coding Websites – Wrap Up
In today's world, almost everyone agrees that  coding is an important skill that will give children a leg up in tomorrow's world. The free resources above provide an excellent introduction to coding.
If you have any resources that you think we've forgotten from Top 5 Free Kids Coding Websites, we'd love to hear from you! Please leave comments below!
Share the post "Top 5 Free Kids Coding Websites of All Time"