You've got questions. We've got answers. If you have
a question that isn't addressed below, contact us.
Our founder David Dodge is a game designer and software architect who began working in product development for SEGA in the early 90s, and who later designed top rated games for the Sony Playstation and the PC. David is credited on over 30 titles for SEGA, Sony, and PC, and is also the software architect of Tutorware, a business management software for tutoring and test prep companies.
CodaKid is based in sunny Scottsdale, Arizona in the United States.
CodaKid courses are incredibly fun and engaging. Our award winning academy has taught thousands of kids how to build mods for Minecraft, design games, and build apps.
CodaKid uses real programming tools that the pros use. Other online kids coding courses use drag and drop technology or simple closed platforms.
We provide insanely awesome support! Our teachers love helping kids and will help you solve problems through email or even screenshare.
In our Mod Creation: The Adventure Begins, your child will write code in Java, one of the most prolific programming languages in the world. Java currently powers over 4 billion devices worldwide.
Our coding courses teach booleans, conditionals, loops, variables, methods, arrays, and more. CodaKid classes also help boost students' proficiency in mathematics, problem solving, and critical thinking.
Our online courses are self-paced and can be taken anytime – on your schedule. Students will watch HD video lessons, pause the videos, code, design, and then test their work. Our friendly instructional team is there every step of the way with awesome support.
Our courses are designed to take anywhere between 30 and 45 hours to complete, depending upon the student.
This class is designed for children as young as 7. Children younger than 7 may take this course, but may need more support from our instructors or a parent.
This course is designed for children with no experience, but ramps up steadily and even experienced students have found it highly educational. Videos can be rewound and re-watched if necessary, and our online instructional team is available for additional help if needed.
Yes. We have had a number of adult students as well as several students under the age of 6 take our course.
CodaKid's online courses feature engaging, self-paced tutorials that are designed for one student per license. CodaKid's courses track student progress and quiz performance, and the course is designed to provide support for one final project per license.
CodaKid will provide a full refund as long as you request the refund within 30 days of purchase and before your student has finished the 2nd chapter of our course.
CodaKid students can use our Send Message to Instructor window inside of our learning platform, or email us atsupport@codakid.com. One of the first course videos teaches students how to reach instructors. Most issues can usually be solved quickly through this portal, however if a student requires more assistance CodaKid will host screenshare sessions with customers to solve more difficult issues.
CodaKid offers prompt support from Monday to Friday from 9am PST to 6pm PST. We can also schedule appointments during off hours.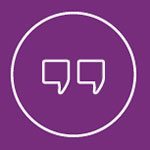 My son just turned 7 and we thought this may be a neat activity for him. We dropped him off..
Wow! I really can't say enough about how positive an experience this was for my son..
So we had been looking for a coding/game creation camp for my son and found that there are..
I took my twin 8-year old boys to this course. They don't always do good on the first class due to being..