---
We all want the best for the children and students in our lives, and oftentimes that can be achieved through supplemental educational resources.
Particularly in the modern age, these are pretty easy to find. There is a wealth of opportunity available on the Internet, and that includes some fantastic online education programs (including several free resources!).
That said, the sheer number of options can make researching and selecting the best programs difficult, even for web savvy parents and educators.
To help narrow down your search, we've created a list of our picks for 11 of the best online education programs for kids. We hope that you find this helpful!
1. Time4Learning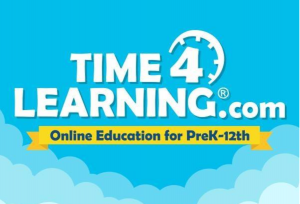 One of the great parts about Time4Learning is that is has such a wide range of help offered in virtually any subject area.
Whether your child is homeschooled and you are looking for the whole package or you are simply looking for after school help in a particular area such as science or English, Time4Learning has well-crafted and reliable resources for you.
The way that Time4Learning works is that they provide comprehensible and engaging videos to support the curriculum for each subject to allow students to complete their work on a flexible schedule from any location at all.
Especially if you are homeschooling your kids, this is a fantastic resource to look into.
2. K12

Another resource that offers excellent online courses is K12 Online Schooling.
K12 offers both tuition-free online public schooling as well as tuition-based private schooling to give you options that fit your budget. For the private school course options, you can even enroll by individual course.
The best part about K12 is that it gives students the flexibility to learn the same courses and curricula anytime and from anywhere, a structure that particularly benefits students who require more flexibility in their schedules.
An excellent resource for homeschool families, K12 is a trusted name that has earned an excellent reputation among online education programs for kids.
3. IXL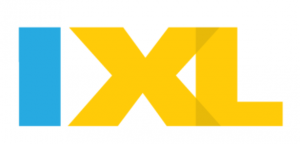 While on the topic of programs that offer help in virtually every subject area and for all student groups K-12, IXL is another great option to consider.
The first thing that IXL prides themselves on is personalized recommendation engine. IXL offers personalized skill recommendations to encourage growth and exploration, and this can be helpful for students of all ages. 
IXL also offers continuous diagnostics to tell you exactly what your students know to give each learner a unique plan of action to develop their skills.
Lastly, IXL analytics provide real-time insights to help determine problem areas so that teaching can be refined accordingly.
4. ReadWriteThink

A great resource for everything from lesson plans to student interactives for grades K-12 is ReadWriteThink, a venture focused on reading and language arts instruction.
The resources provided at ReadWriteThink are tailored to educators, parents and afterschool professionals alike, so no matter where you come from, you'll have access to valuable resources for the students in your life.
The best part about the materials provided by ReadWriteThink is that they are not only high quality, but also free!
Reading and writing can be incredibly difficult when they don't automatically come naturally to a student, so quality help can be invaluable when it comes to their education.
5. Little Pim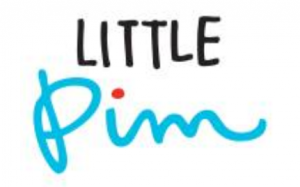 Also in the specific area of language, Little Pim is an award-winning program to look into. Specifically, their programs cover foreign languages, and there are 12 to choose from!
Foreign languages can be incredibly difficult for many people, and it is especially critical to start students young while they are still extremely receptive to new languages.
With so many languages to choose from as well as parent/teacher guides and scripts, fun activities and lesson plans, Little Pim is changing the game with students who want to broaden their horizons.
Languages will open doors for anyone and bring so much culture and knowledge that much closer, so help bring that opportunity closer to the kids in your life.
6. Kiz Phonics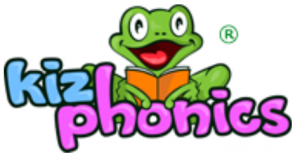 Phonics is an effective method in teaching younger learners how to sound out letters and decode words. That's why Kiz Phonics is such a valuable resource for early age groups.
Kiz Phonics uses a systematic and explicit approach to teaching phonics to young kids aged 3-8. 
Since children really start learning to read at home more so than at school, it is important to give them the materials they need on a personal basis.
For many students, an online program may be just the thing to help them get ahead before applying their skills at school and other academic settings.
7. SumDog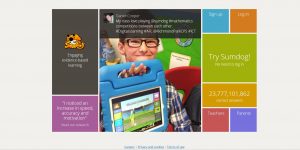 For students between the grades of kindergarten and eighth grade, SumDog is a cutting-edge site that offers interactive grades to help kids with their math skills.
The strongest part of SumDog is that it is specifically tailored to individual students. They have an adaptive learning engine to help guide each student's learning and discover their individual strengths and weaknesses.
SumDog can be used both at school and at home, giving students help at both of the most critically places for their educational growth.
8. Khan Academy

Another resource that helps students with math is Khan Academy.
Khan Academy provides a free, interactive resource where students can choose the specific subject they are struggling with, ranging from basic math to AP Calculus BC, and work through solving problems with engaging videos.
In addition to math, Khan Academy also provides assistance with test prep (SAT, LSAT, GMAT and more) and courses in computing to help apply their learned math skills to useful programming languages.
Now, coding is a valuable skill that any student can benefit from, so we will get more into detail on resources for that shortly.
9. Splash Math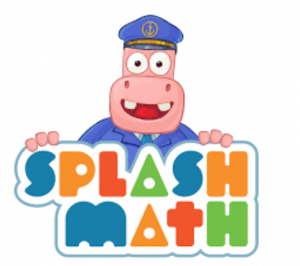 Specifically geared towards younger students K-5 who may need some additional help with math, Splash Math aims to boost students' performance in a fun and interactive way.
Splash Math offers personalized learning paths fit for anything from catching up to enrichment or even just regular practice.
With help in achieving mastery in over 350 math skills, Splash Math really helps to cover all of the bases. After all, making sure you really nail down the fundamentals is absolutely critical in making sure a child succeeds with more complex material later down the road.
By using fun interactive games, rewards and experiences, children will feel more motivated than ever to practice and master their mathematical skills.
10. Scratch
To get deeper into the topic of coding, Scratch is a coding program specifically geared towards children aged 6-12 to really help them learn and understand the basics of common programming languages in a fun and enjoyable way.
Coding is important not only because the computer engineering industry is growing more and more each year, but also because it instills universal skills like problem solving, discipline, creativity and more.
Scratch is a free educational programming website that is primarily used by kids but can have a diverse audience for anyone starting to code. They use an easy-to-handle visual block interface to help beginners avoid frustrations at writing out code they don't yet understand to conquer the basics of game development, graphic design and animation.
Apart from being simple, Scratch provides a great community for people interested in coding and can really help students to build upon their interest in an informed way.
11. CodaKid

Lastly, I would love to take some time to discuss our own, award-winning online coding courses available through our company CodaKid.
Winner of a Parents' Choice Gold Award and CODiE Finalist for Best Coding and Computational Thinking Solution, CodaKid is an online coding academy for ages 7 and up that teaches kids how to create games, apps, Minecraft mods, Roblox games, and Unity projects with real programming languages and professional tools.
We have affordable monthly and yearly subscriptions that include access to a team of friendly teachers who can help you during your coding journey, on your schedule.
As mentioned earlier, coding is one of the most valuable resources that young students can learn in 2019. Tech industries are constantly expanding, and giving your kids the tools to succeed in those industries will open up incredible opportunities for them.
CodaKid's online classes are all self-paced and include live support from engineers, giving your kids and students the ability to gain new and exciting tools on their own schedules and with an abundance of support and encouragement.
By making computer programming fun and engaging through game design, CodaKid students will surely develop the tenacity required to code as well as invaluable real-world skills that can help in all areas of life.
Best of all, you can try CodaKid for free for 14 days to see if it's a fit.
In Summary
Whether your child is homeschooled or simply in need of supplemental programs, there are plenty of affordable and accessible online education programs that can fit your needs.
Just to name a few of them:
Time4Learning

K12

IXL

ReadWriteThink

Little Pim

Kiz Phonics

SumDog

Khan Academy

Splash Math

Scratch

Codakid
We invite you to take your child's education to the next level with this list of award-winning options. 
Which areas are you hoping to boost your child's performance in?
Share the post "11 Best Online Education Programs for Kids in 2019"